A new Pinocchio frog has been found in the forests of New Guinea.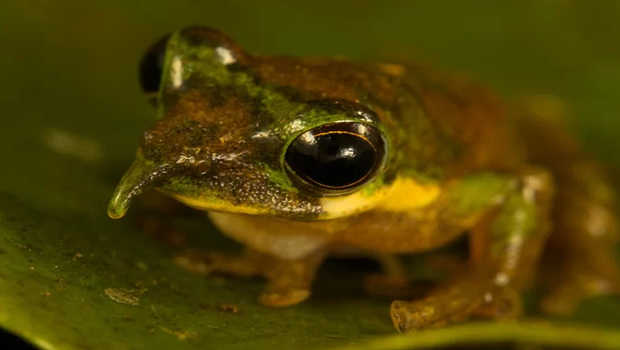 Scientists have found the frog that sports a single, fleshy spike on their nose.
Ladies and gentlemen, meet the northern Pinocchio frog.
Paul Oliver discovered these curious-looking amphibians on a field expedition.
The official name of the new species is Litoria pinocchio.