A team of scientists working off the tip of southern Chile in South America think they have come across what could be a new species of killer whale,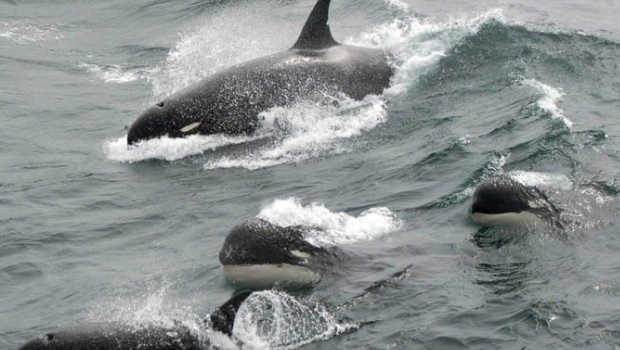 This news species has a different body shape and colour pattern. At this stage they are being referred to 'Type D' whales.
According to the National Oceanic and Atmospheric Administration (NOAA), the whales have "more rounded heads, a narrower and more pointed dorsal fin, and a tiny white eye patch".
They live in offshore waters, in some of the most inhospitable areas of the ocean.
The scientists are now analysing genetic samples that they managed to collect to determine whether or not this is indeed a new species.