NASA has announced they are planning to visit one of Saturn's moons.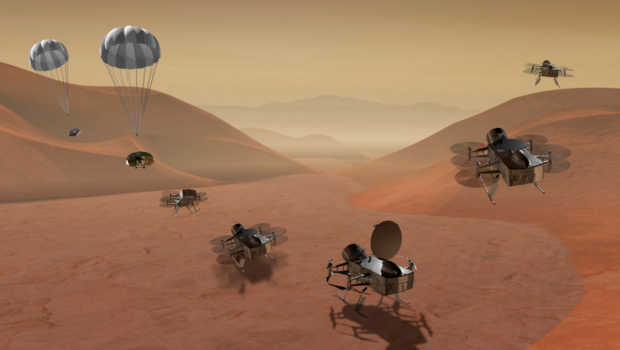 The space agency announced they will be sending a drone to the moon known as Titan.
The mission will be called Dragonfly. It will see a drone helicopter sent to the cold moon in search of knowledge and perhaps even life.
Dragonfly will not launch for some time. Its current launch date planned for 2026, and it will take eight years to actually make the journey.
NASA will select "dozens" of locations for the drone to visit on Titan.