Two NASA astronauts have completed the first ever all-women spacewalk.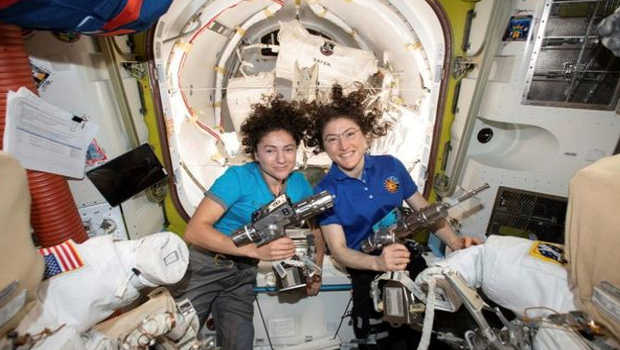 Christina Koch and Jessica Meir have fixed a faulty battery to complete the world's first women's only spacewalk.
Wearing white spacesuits and joined only by chords back to the International Space Station the women completed the replacement of the faulty power unit over the weekend.
The spacewalk was completed 408km above Earth.
The mission, which lasted nearly five hours, follows a first attempt at an all-female spacewalk in March. It was called off because one of the astronaut's medium-sized spacesuits was not configured and ready for the journey.
Dr Meir said she and Ms Koch could not take too much credit for the achievement. They highlighted "a long line" of other women who paved the way before them.
"There have been many other female spacewalkers before us. This is just the first time that there's been two women outside at the same time," she said. "For us this is really just us doing our jobs."
Mr Trump congratulated the pair while also highlighting the plan to send a woman to the Moon as part of a 2022 mission to build a habitat there.