Scientists have found evidence of a new tyrannosaur from New Mexico, US.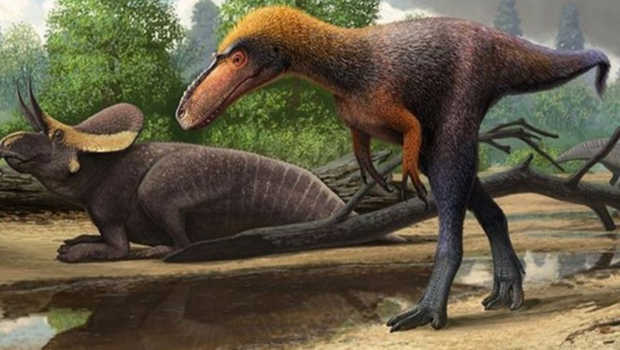 Called Suskityrannus hazelae, the dino would have stood about 1m tall at the hip and was perhaps no more than 3m in length.
Around the size of the head of a fearsome T. rex.
"Suski" lived earlier in time, however – 92 million years ago, compared with 80–66 million years ago for the biggest members of the tyrannosaur dynasty.
The research of Suski appears in the journal Nature Ecology and Evolution.
Virginia Tech's Sterling Nesbitt, the lead author on the paper, found a number of the key bones as a 16-year-old high school student in 1998, while participating on a dig expedition in New Mexico's Zuni Basin.
Understanding those bones has been a major part of his palaeontology career ever since.