One of Northland's most popular holiday destinations may be closed because of environmental concerns.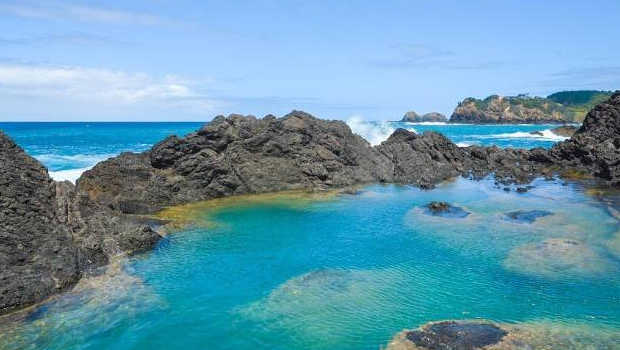 The usually crystal clear rockpools known as the Mermaid Pools are now being described as a "sewer" polluted with cigarette butts, sunscreen and urine.
The Mermaid pools were once crystal clear but now local hapu says popularity has ruined them.
At one point more than 600 people turned up within a five hour period.
They were pristine at one time and full of sea life but now they are dirty and there's no sea life.
Hapu will meet with The Department of Conservation about placing a Rahui on the pools in the coming weeks.
Hapu –  kinship group, clan, tribe, subtribe – section of a large kinship group and the primary political unit in traditional Māori society. It consisted of a number of whānau sharing descent from a common ancestor, usually being named after the ancestor, but sometimes from an important event in the group's history. A number of related hapū usually shared adjacent territories forming a looser tribal federation (iwi).
Rahui – temporary ban.