Melbourne's newest tourist attraction is Westgate Park.
The Melbourne lake has become popular on social media after it turned red.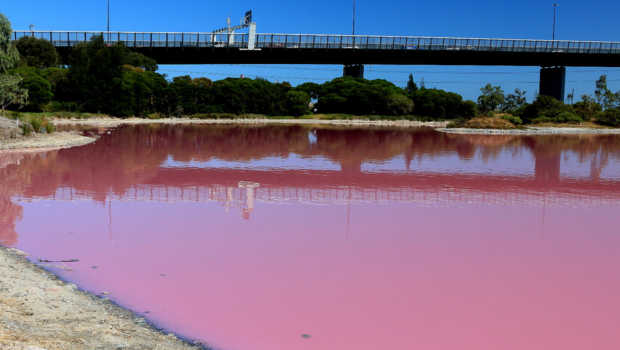 However, rangers in the park have warned tourists against taking a dip in the stunning red lake to achieve the perfect shot.
The man-made salt lake was built to replace the original saltmarsh that was there and so already contains large amounts of the mineral in the water.
But when levels are higher than normal, along with high temperatures, lots of sunlight and a lack of rain, algae growing in the lake produce a red pigment. It is expected to stay like that until later in autumn.
The pigment is called beta carotene and is produced as part of their photosynthesis process.
Though the algae is not harmful to local wildlife, people have been warned not to come into contact with the water.