50kg of honey has been found in massive beehive in an Australian woman's home.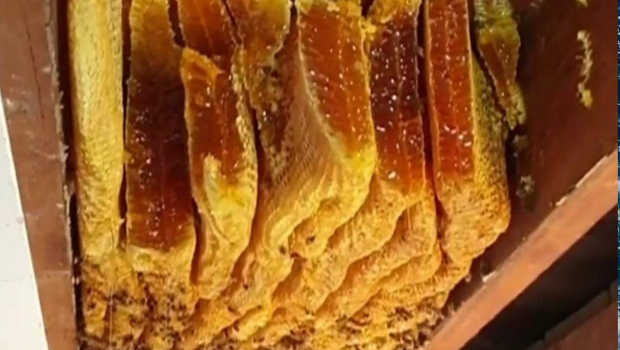 Australian beekeeper Paul Wood found a treasure trove of honeycombs inside a massive beehive when he was asked to examine the house,
Wood removed the 50kg of honeycomb — and the 60,000 bees inside the ten-month-old hive at the request of the homeowner.
He took the bees into his own hive in his backyard.
Wood and his colleague gently vacuumed the bees into a special box for transportation and removed the honeycombs, straining the honey into jars.