An elderly Australian man has been filmed driving a mobility scooter along Melbourne's Freeway.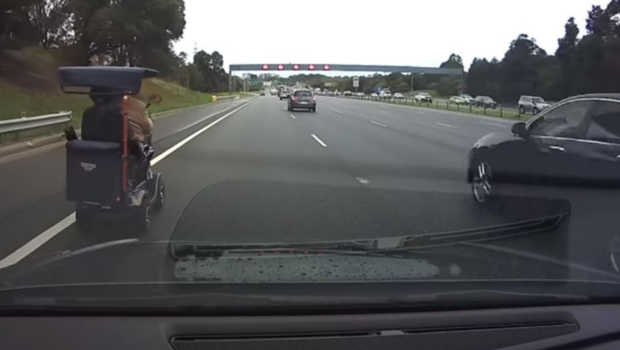 The 92-year-old man was pulled over by police after driving on the Monash Freeway late last week.
A passing motorist spotted the man as he merged into the 100kph traffic and followed the scooter.
Highway footage shows a police car pulling the scooter rider over soon after.
He was taken to Glen Waverley Police Station where he was reunited with his family.