David Aguilar, a 19-year-old student in Spain, has built himself a robotic arm using Lego.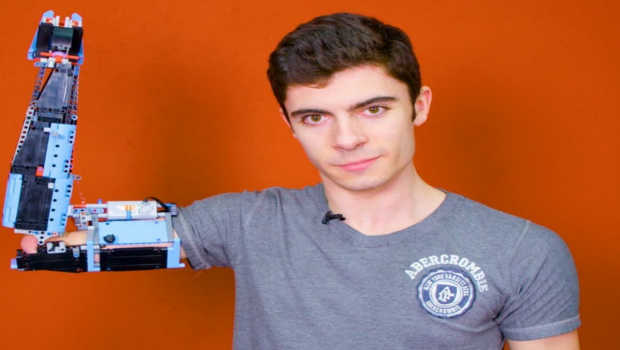 The student from Universitat Internacional de Catalunya in Spain was born without a right forearm due to a rare genetic condition.
He's self-sufficient without an artificial arm, but wanted to build affordable robotic limbs for people who need them.
In 2017, he built a red and yellow robotic arm out of Lego pieces, with an elbow that bends and a grabber that flexes.
It's called MK I — just like Iron Man's first suit, which Stark calls Mark I.
Aguilar has since upgraded MK I with three more arms, his latest this year — colored an Iron Man-worthy red — called MK IV.
In the below video, Aguilar explains how the blue MK II works with a Lego engine and a fishing cable fixed to the limb.