London's iconic Tower Bridge is 125 years old.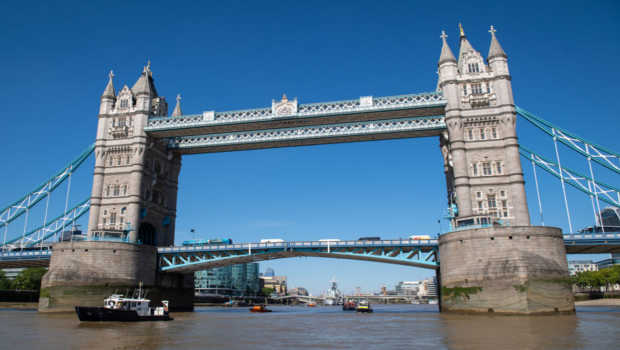 Officially opened on June 30, 1894, the bridge has become one of the main landmarks in London.
The bridge is just over 65m meters tall and 244-meter long. It is the last bridge downstream in London and is crossed by more than 40,000 pedestrians and 21,000 vehicles per day.
A record breaking 864,652 people visited the landmark in 2018.
Throughout the 125th anniversary weekend, visitors have been invited to explore the history of the bridge through a series of special offers and free events.
There has also been an exhibition that showed off the weird and wacky alternative designs that were nearly built instead.
The bridge was just one of 50 designs which vied to solve the conundrum of erecting a much-needed new bridge that would still allow large ships into what was the world's busiest port.