A US woman has accidentally swallowed her engagement ring.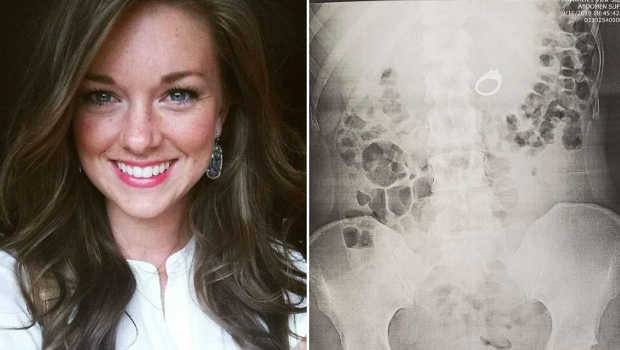 Jenna Evans swallowed the ring in her sleep. She said she thought she was dreaming. However, when she woke up and noticed her ring was no longer on her hand, she came to the horrifying realisation that her dream had been real.
She went straight to the doctors who ordered an X-ray. The x-ray showed that the ring was right there in her stomach.
An X-ray image shows the large ring just beyond her stomach, in her intestines. Evans was put to sleep, and given an upper endoscopy to remove the ring.