Author Peter Millett is creating New Zealand's first superhero sports series. A group of kiwi kids known as 'The Invincibles' inherit special powers that turn them into literal super rugby players. But their powers come with a catch – they only last as long as a game of footy does. This creates some tricky situations for The Invincibles when the world needs saving away from the sports field.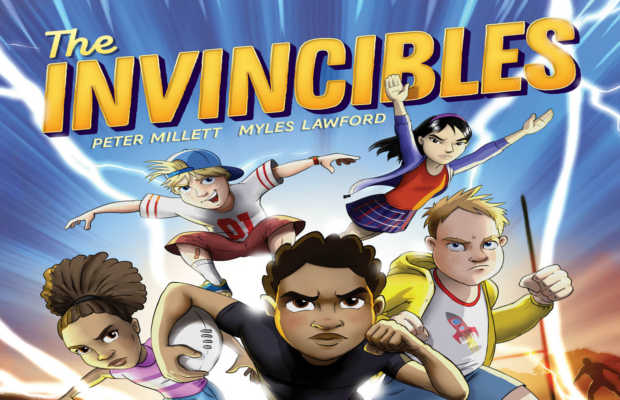 The author is currently offering a small cameo role in the second book in the series for one lucky school kid in NZ. All a prospective 'character' has to do is list their first and last name in the comments section. These comments will be recorded and entered into the main draw on the author's Facebook page. The lucky person selected will appear in book two which comes out just before the World Cup in Japan.
To enter please get your parents to log into Facebook and go to this page – CLICK HERE
Millett is in the middle of making the series and he has created a pre-release trailer to give people an idea of what to expect:
The final date to apply for a possible cameo role in The Invincibles is 05 April 2019.