A New Zealand artist has been chosen to illustrate the cover of Time magazine's international edition.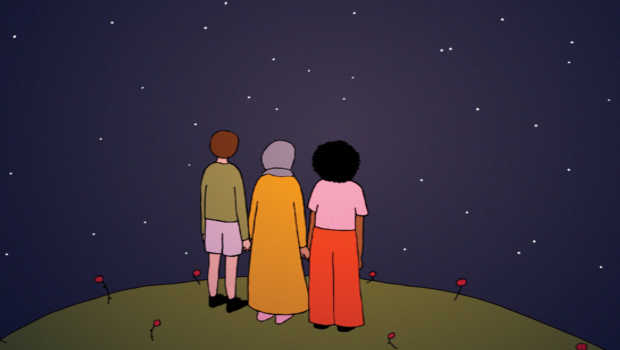 Following last Friday, artist Ruby Jones responded by drawing an illustration of two women, one wearing a hijab, embracing and underneath the message: "This is your home and you should have been safe here".
The image was widely shared on social media and has been printed as a poster and left at vigils and memorials around the world.
A few days later, the artist was contacted by the magazine and asked to illustrate its April cover.
The cover shows three people holding hands looking into the night sky which includes 50 stars.
"I tried to show togetherness, which is what I felt the world needed at this time."
About two million copies of Time are produced each week.