Japan has tested one of the world's first flying cars.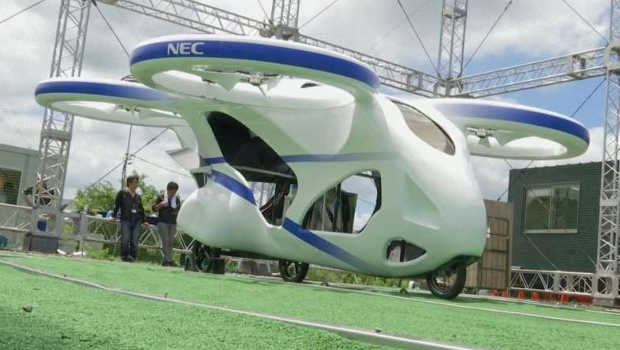 The car, tested in Japan, was able to hover steadily for about a minute using its four propellers.
Electronics firm NEC unveiled the technology at a facility in the city of Abiko which is about 40km from Tokyo.
Two demonstrations took place within a giant cage. Also, those people in the audience had to wear helmets as a precaution.
The Japanese government aims to have people using flying cars by the year 2030. It has also allowed the construction of a huge test course in an area devastated by the 2011 tsunami and nuclear disasters in Fukushima.