New Zealand scientists have found that ice and snow is vanishing from the Southern Alps.
The Southern Alps is New Zealand's largest mountain range, running down the middle of the South Island.
The scientists have found that a third of the permanent snow and ice on the mountains has vanished in less than four decades.
The scientists used the latest satellite images to track ice cover over the last forty years.
The scientists calculated the alps' ice volume has shrunk by 18.4cu km or 34 per cent. the main ice losses have occurred in the last  15 years.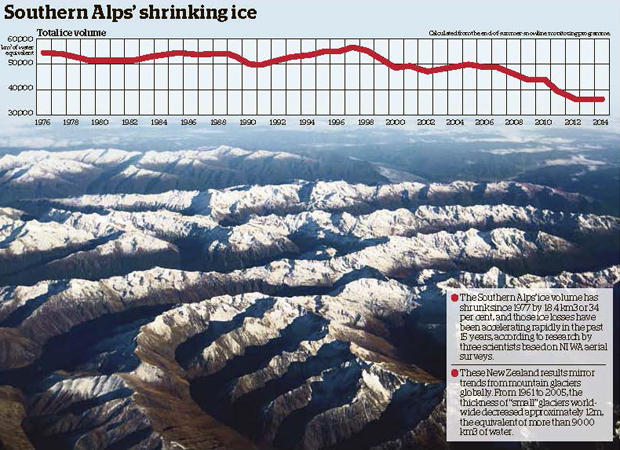 Article written by  Editor










'