One of the most powerful storms ever recorded has hit the Caribbean islands of the Bahamas.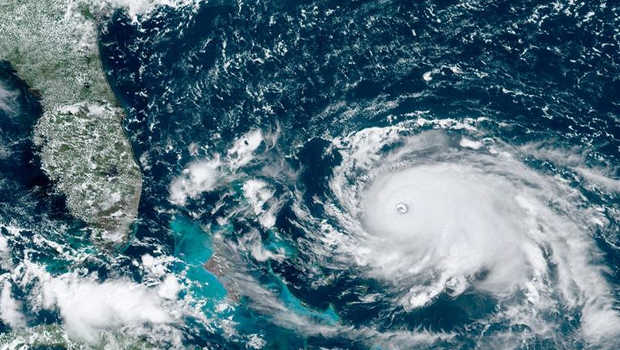 Hurricane Dorian has torn roofs from buildings and caused severe flooding in the region, with worse weather expected.
Hurricane Dorian is a category five storm with winds of up to 285km/h.
A huge water storm surge of 7m is also predicted in places, officials have warned.
The hurricane is moving slowly westwards and may hit areas of the eastern US seaboard.
The US states of Florida, Georgia, North and South Carolina have all declared states of emergency.