You find a humpback whale 15 metres from the ocean in the middle of a jungle …… how did it get there? That is a riddle wildlife experts are trying to solve.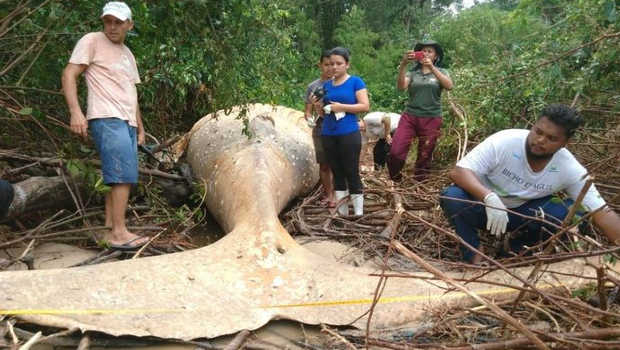 The mammal, which biologists believe to be a 12-month-old calf, was found in undergrowth on the Brazilian island of Marajo, at the mouth of the Amazon River.
A group of 10 biologists have since collected samples from the carcass in a bid to determine how the animal died.
It is believed the animal made its way up the region's river system before becoming beached.
Experts said the whale probably became disoriented among the many river branches that form the broader Amazon.