Check this human-sized cabbage out.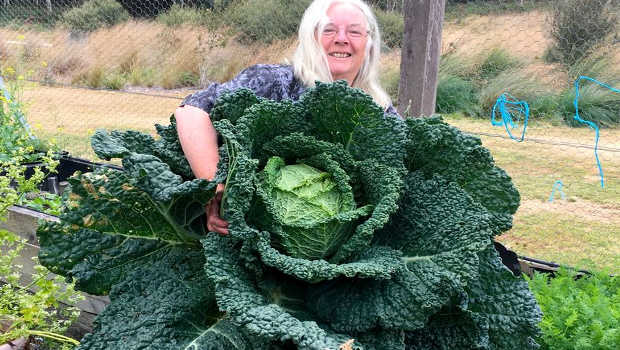 Rosemary Norwood and her husband Sean Cadman have spent the last nine months taking care of a cabbage growing at the bottom of their garden in Tasmania, Australia.
Their hard work has paid off, as they have managed to produce a giant cabbage which is now the same size as a person.
Rosemary said: "It's unbelievable how big it had gotten. I didn't realise just the size of it until we picked it. "
The couple have managed to get an incredible three weeks' worth of meals out of the cabbage .
Hope they like cabbage soup, coleslaw, cabbage stirfry, cabbage dumplings…….