A huge wasp nest with an estimated 1 million wasps has been found in Rotorua.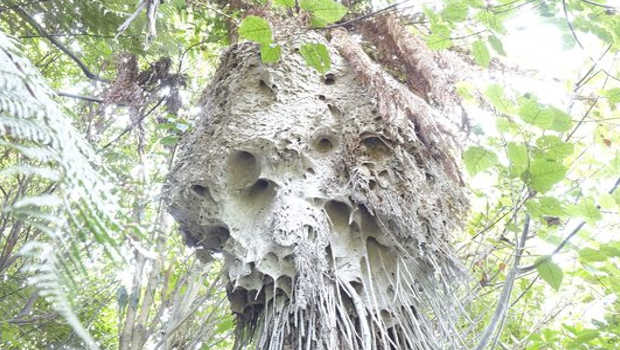 The nest discovered on Monday was attached to a ponga tree in an area of native bush at Hamurana near Rotorua.
The nest is about 3m up in a ponga tree which is perched on the side of a steep bank.
Chris Brunel from Bay Pest Services has the mammoth job of destroying the nest.
The nest is 2m tall with a circumference of about 2m, it is estimated to weigh between 100 and 150kg.
Mr Brunel said it would have taken about three years to build the nest.