Hong Kong airport is one of the busiest airports in the world, but on Tuesday hundreds of flights were cancelled.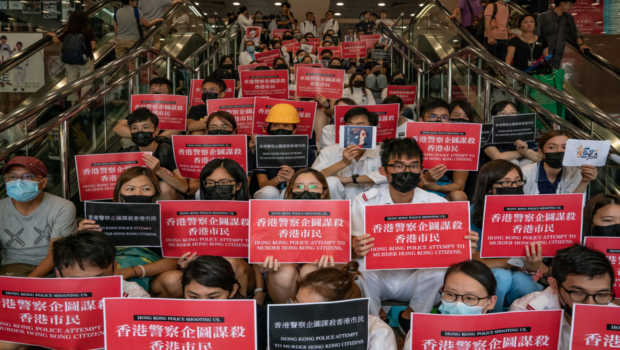 Protesters flooded the airport buildings causing chaos.
It comes as Hong Kong enters its tenth week of anti-government protests.
The airport has been the site of daily protests since last Friday but they have been mostly peaceful until chaos broke out on Tuesday.
Protesters blocked travellers from accessing flights, using luggage trolleys to build barriers. They also staged a mass sit-down, bringing chaos to the departure area.