Harry Kane has set a new Champions League record, becoming the quickest player ever to score 20 goals.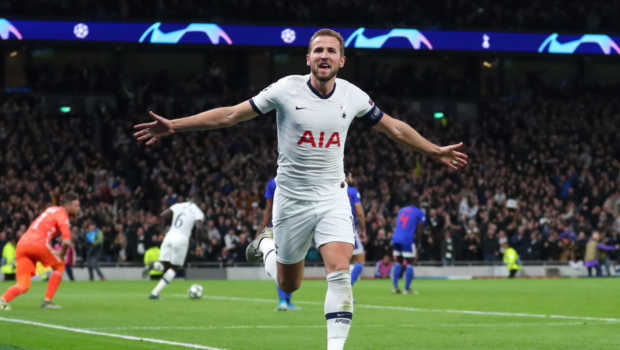 Kane scored twice in Tottenham's 4-2 win against Olympiacos. It was the first win for new coach Jose Mourinho's in the Champions League.
Kane's latest two goals mean Kane hit the mark in his 24th game.
Kane's first goal in the Champions League came in his fourth game, converting a penalty in a 2-1 away loss to Monaco in November 2016.
In the 2019-20 season, Kane has six goals in five appearances so far.