An 18-carat solid gold toilet has been stolen from Blenheim Palace in England.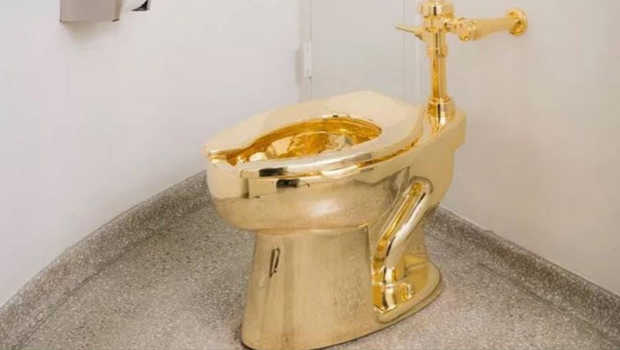 The toilet was stolen by a gang who broke into the Oxfordshire palace. They also stole a number of valuable artworks.
The working toilet has not been found but a 66-year-old man has been arrested.
The burglary caused "significant damage and flooding" because the toilet was plumbed into the building, police said.
The gold toilet was famously offered to US President Donald Trump in 2017.
The arrested man is now in police custody.