A giant pumpkin has been grown in America.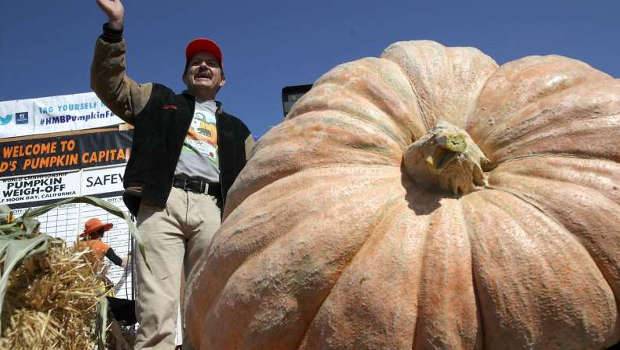 Leonardo Urena, a farmer in California, has broken the record for growing the —weighing in at 2,175 pounds.
Leonardo Urena spent the summer tending to the massive pumpkin, weighing in at around 950kg.
Dedicating long hours to care for the pumpkin, he would only sleep for five or six hours before heading back to work as a supervisor on a ranch.
Urena took the top prize at the Safeway World Championship Pumpkin Weigh-Off. Organizers said it set a record grown for pumpkins grown in the state.