A giant jellyfish has been photographed off the coast of Cornwall.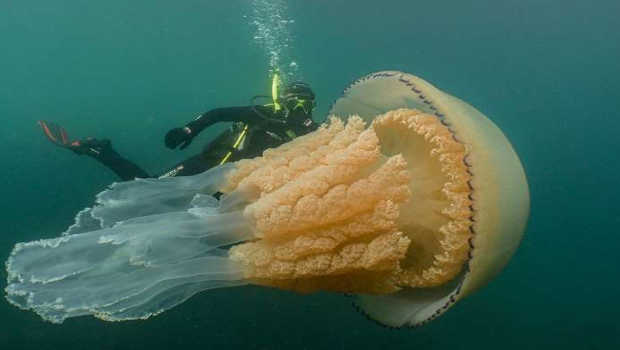 Diver Lizzie Daly came across a huge barrel jellyfish while diving near Falmouth.
The sea creature was about as big as her body and the largest of its kind that she had seen.
The biologist and wildlife presenter was diving as part of her Wild Ocean Week campaign.
Barrel jellyfish are the largest species of jellyfish found in UK waters.
Their sting is not usually harmful to humans, but they can still sting when dead.