Former Zimbabwean president Robert Mugabe has died at the age of 95. He had been ill for some months.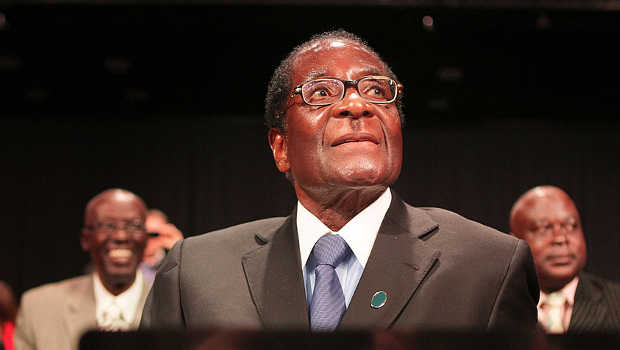 Mugabe was leader of Zimbabwe for 37 years. This included being Prime Minister from 1980 to 1987, and then president after this.
Mugabe was a not a good leader for Zimbabwe. He used force to hold onto power and violence to get what he wanted. The decisions he made for his country caused great economic problems for many people living there.
Robert Mugabe
Robert Gabriel Mugabe was born on 21 February 1924. Back then Zimbabwe was known as Rhodesia.
He was the son of a carpenter and did extremely well in school. He gained seven degrees before becoming a teacher in Ghana.
In 1964, he was imprisoned for more than a decade after he criticised the government of Rhodesia.
In 1973, while still in prison, he was chosen as president of the Zimbabwe African National Union (Zanu). This group was set up to take back power from white people in Rhodesia, who were ruling over the majority black population.
When he was released from prison, he went on to play an important role in ending white minority rule in Zimbabwe. He won the republic's first election in 1980.
Mugabe became prime minister and then was made president in 1987. He led the country for nearly 40 years until he was forced out of power in November 2017.
Many people are critical of Robert Mugabe for ruling by force and using violence to get what he wanted. Opponents say he was a dictator who controlled Zimbabwe by force and used violence to get what he wanted. He also had tight control over the media and what people were allowed to say.
However, many black people supported him. To those who liked him, Robert Mugabe was a hero because he fought for independence.