A lion has been rescued from a tree near a property in California.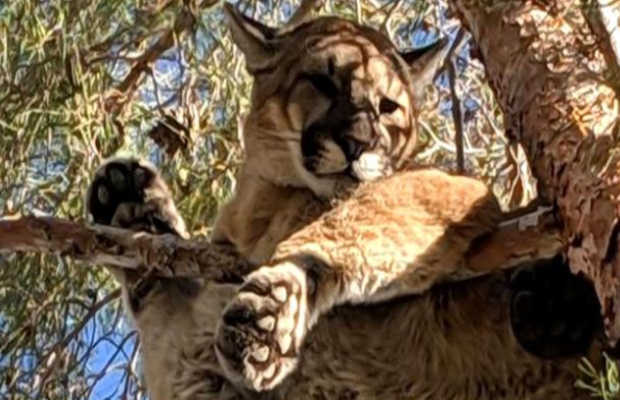 The fire department was called after the homeowner saw it while working in the garden.
US firefighters arrived at the property in San Bernardino after the mountain lion – or cougar – was spotted perched on a branch about 50ft (15m) high.
The area was then secured and the animal was tranquilised and lowered to the ground using a harness.
The mountain lion was released back into the wild after it regained consciousness
Cougars, also known as mountain lions, panthers or pumas, are members of the wild cat family. They live across the Americas, from British Columbia to Argentina.