A world-famous dugong, named Miriam, has died from eating plastic.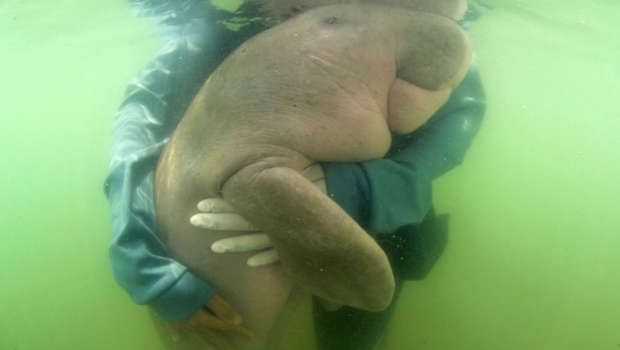 The orphaned dugong became famous last year after it was rescued in Thailand.
Mariam died on Saturday from an infection that was started by small bits of plastic that were lining her stomach.
Mariam became an internet star after images showed her nuzzling into rescuers when she became stranded on a beach in April.
There are only a few hundred of these special sea mammals left in Thailand.
During the final autopsy, several pieces of plastic including one measuring 20cm were found inside her stomach.