Tesla and SpaceX CEO Elon Musk and singer Grimes have announced the birth of their son.
The name of their new baby is X Æ A-12!
Musk announced the new name on Twitter. The news left many of his 33.7 million followers pretty confused.
Some people believe the CEO is simply having a laugh at the public's expense, although he's yet to confirm whether this is true.
It's not clear how you say the baby's name. However, Musk liked a tweet suggesting it might be pronounced X Ash Archangel.
Lots of people have tried to work out whether the baby's name might actually be code for something else.
Grimes broke down the meaning of her child's name on social media, although her tweet seems to have left some more confused than they were before!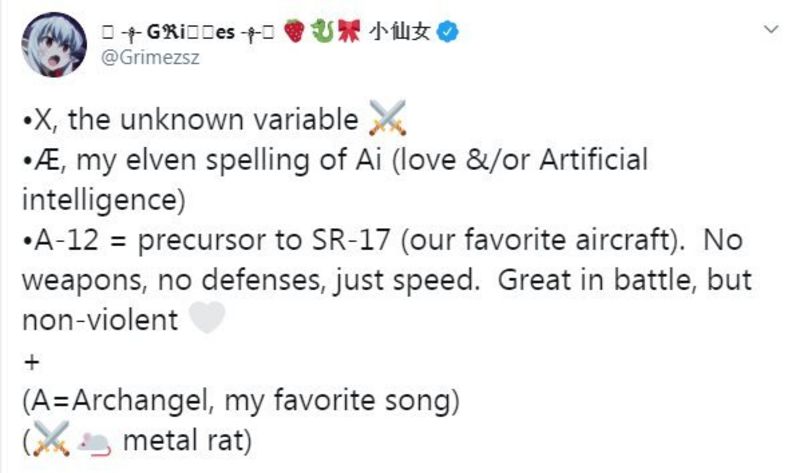 INSTAGRAM/@GRIMEZSZ