Free-diver William Trubridge has swum Cook Strait underwater.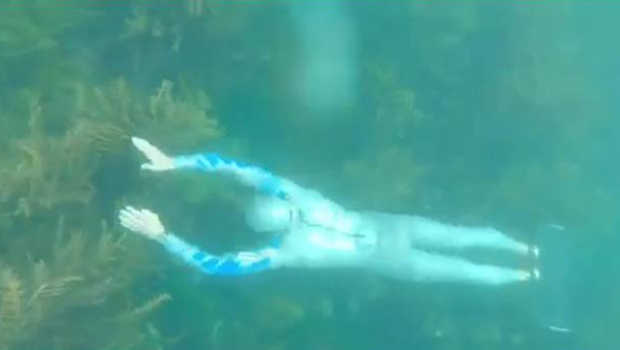 The mammoth endurance feat was done to raise awareness of critically endangered Hector's and Māui dolphins.
The 22 km crossing – the first of its kind – consisted of a series of 930 dives, with underwater swimming while holding the breath, before coming up for air like a dolphin.
Mr Trubridge said the currents pushed him around during the nine hour and 15 minute swim.
The free-diving champion enjoyed the first few hours of his swim but towards the end, fatigue set in once the water got colder and the currents stronger.
William Trubridge says action needs to be taken urgently to protect Māui and Hector's dolphins, before they are made extinct.
He hopes the uniqueness of the story will get international coverage. He wants government to update fishing regulations and give the animals the protection they need to recover.
The Māui dolphin is critically endangered, with just 50 breeding adults left.