Change is a part of our lives. Changes often make our lives happier and better – but sometimes they don't. It helps to have strategies and support to deal with these times.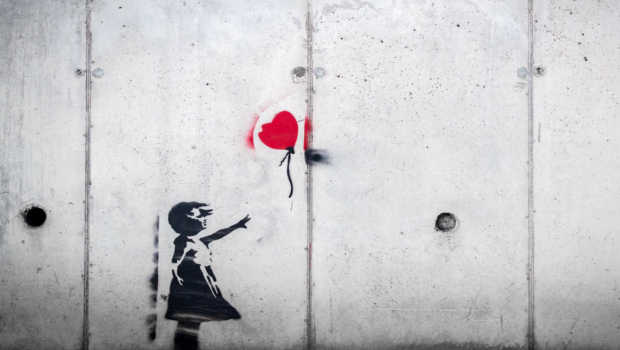 What are talking about?
Losses and changes can go together (like when we change schools we may lose some friends but we'll make new ones). Sometimes they're big, sometimes small. We usually deal easily with small losses (like losing a pen, or not passing a test); and also with changes that are small (switching teams), expected (growing up), or happy (a new family member).
What might it feel like?
Big changes or losses can make us feel a lot of different emotions. We might feel:
Angry Sad Scared Frustrated Relieved Shocked
Lonely Tired Sorry Nervous Confused Distracted
Sick Ashamed Guilty Responsible Excited Disbelieving
How can I deal with what I'm feeling?
Look for the good or the growth. Try to see the change as opening the door on a host of opportunities and adventures: like seeing a different part of the country or world, making a fresh start, the chance to make new friends, or the chance to try something new.
Talking. Sometimes we can feel guilty or responsible for something (like when parents split up) that isn't our fault or responsibility. Talking to someone can help us realise that. If we're feeling confused or overwhelmed, it helps to talk or ask questions about what's happening.
Sharing feelings. This is another way to deal with feelings like confusion, fear, worry, and anger. If someone empathises with us, it can help us realise that we're not alone in facing this situation. It can also help put things in perspective if we're over-reacting.
Draw on our deep pool of resilience . Loss and change (perhaps after an accident) can dent our confidence and self-esteem. We need to remember that we are all strong and can overcome set-backs if we hang in there… Nothing lasts forever, including feeling this way.
Time for self-love. It's perfectly normal to feel upset for a while after a big loss or change – especially if someone dies. Think of it like recovering from a big injury: we'll be sensitive, need some quiet time to heal, and should practise some self-love to get us through.
Find a healthy distraction. It might be exercise, music, dance, reading … cooking. Some time out helps our minds and bodies stay strong enough to deal with whatever happens.
Messages and memories. Moving away doesn't mean we can't stay in touch with friends or family via calls, visits, games or online chat. Photos can also help us remember people and places. And sharing memories of someone who's died can be comforting at times.
Hard times
Some changes or losses can be particularly hard to deal with:
Moving away from our school, home or country
Our home being destroyed by fire, flood or earthquake
Having something precious stolen from us
Big changes in health, perhaps from an accident or sickness
Lifestyle changes, perhaps after a someone loses a job or moves out
When a pet, friend or family member dies and we feel grief (sadness) over their loss
There is no shame or weakness in asking for time, help or support to get through them.
There is always someone or something that can help us get through. Find them.
References
Women's and Children's Health Network, 11 September 2017. "Changing Schools". Retrieved from: http://www.cyh.com/HealthTopics/HealthTopicDetailsKids.aspx?p=335&id=1654&np=286 20 December 2017.
Women's and Children's Health Network, 17 July 2017. "Coping with Change – Loss and Grief". Retrieved from: http://www.cyh.com/HealthTopics/HealthTopicDetailsKids.aspx?p=335&np=287&id=1649 18 December 2017.
Women's and Children's Health Network, 18 September 2017. "When Parents Split Up". Retrieved from: http://www.cyh.com/HealthTopics/HealthTopicDetailsKids.aspx?p=335&np=287&id=1660 19 December 2017.


Useful links
"What is Resilience?", "Grief, Loss and Change", "What is a Growth Mindset?", "Loving Ourselves", "What is Empathy?"and "How can I Make Friends?" [HO7] Life Education factsheets.
Kidsline http://www.kidsline.org.nz/Home_312.aspx
Skylight[HO8] .org. Retrieved from: https://skylight.org.nz/
What's Up? http://www.whatsup.co.nz/