A dangerous plant has been found in Tongariro National Park.
A number of butterwort plants have been spotted by trampers over the summer.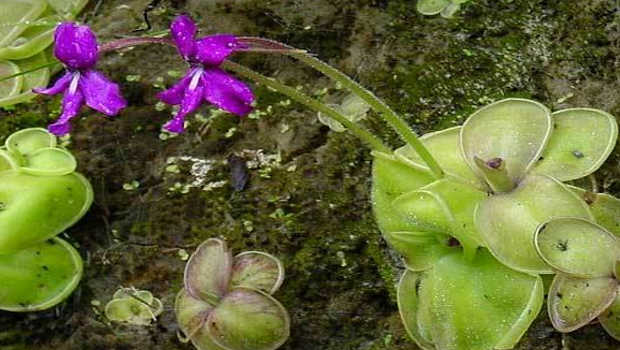 Butterwort is a carnivorous plant that is classed as an invasive weed and poses a danger to native wetland species.
Their pretty purple flowers appear over summer. The plants have tiny, sticky hairs, which is how they catch insects.
Carnivorous plants are plants that get some or most of their nutrients from trapping and consuming animals – typically insects and other arthropods.

The Department of Conservation says it's likely that someone deliberately planted it.
"Some people passionate about carnivorous plants have a bit of a weird view that New Zealand's bio-diversity needs enriching and they're releasing it because they think it would look nice out there." said a DOC representative.