Check out this awesome selfie that a park ranger, Mathieu Shamavu , took with two gorillas.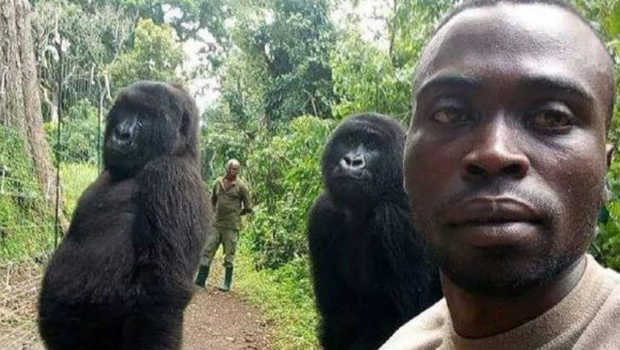 The image went viral and now Shamavu has spoken of how he captured the now famous shot.
Shamavu explained that he caught the picture when he was on his phone and looked up to see the two gorillas mimicking his behaviour.
"In terms of behavior, they like to mimic everything that is happening (around them), everything we do," Shamavu said.
The gorillas were orphaned 12 years ago after their families were killed by poachers.
Virunga National Park is the only centre in the world dedicated to the care of orphaned mountain gorillas, relying heavily on donations to continue operating. It spans across forests, snowy mountains and active volcanoes.