The lovable Sesame Street TV character, Cookie Monster has had his name unveiled.
His name is Sid, which was revealed on social media last week. However, he still likes to be called Cookie Monster.
While it might have come as a surprise it seems like many people are a fan of Cookie Monster's real name, with the post getting more than 38,000 likes and thousands of comments.
Cookie Monster has been part of the Sesame Street cast since 1969, it seemed like this has certainly been a well-kept secret for the past 53 years.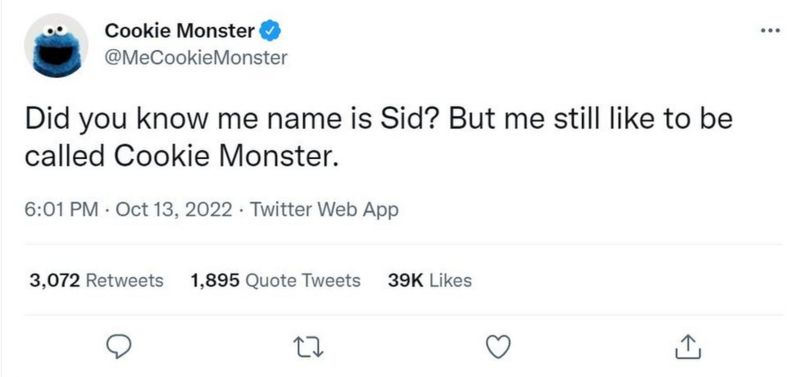 LOUI
He's not the only Sesame Street character who has revealed their name either. Snuffy's real name is Aloysius Snuffleupagus!
Do you have a nickname? Perhaps it's based on your favourite thing, like Cookie Monster's, or something else entirely! Let us know in the comments.