A Chihuahua, named Laugh Out Loud, has broken the world record for the number of pups.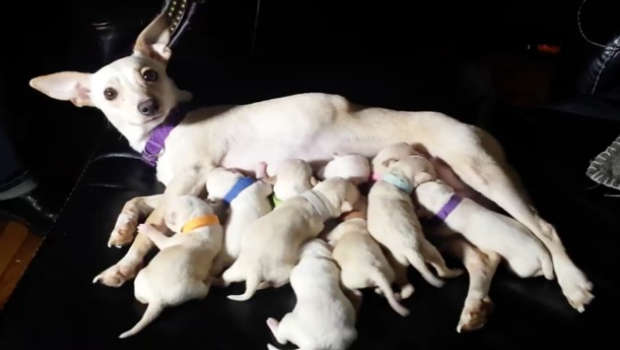 Daniel Reno, helped with the birth and said that "when we hit about 8, we were like, 'Whoa, she's not done?' and then we got an update that there were 10 and we about had a heart attack."
The following day they realized there were not 10, but 11, which they believe has broken the world record.
While Guinness has not yet confirmed whether Laugh Out Loud broke the world record, the last mother Chihuahua that reportedly set the mark gave birth to 10 puppies in 2011.
The Guinness World Record for largest litter went to a Neapolitan mastiff that gave birth to 24 puppies. One was stillborn and three others died within the first week.