French researchers have developed an artificial skin phone cover.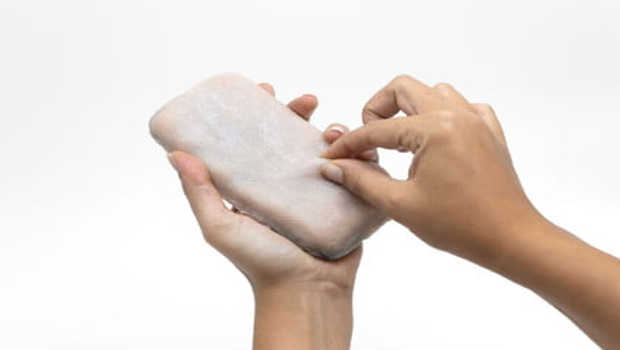 The amazing cover looks like skin and can even respond to the human touch.
The skin can reportedly read your emotions – pressing hard might produce an angry emoji for example, while tapping it fast with all your fingers translates into laughter.
You can also do pinches and other gestures on the back of the phone, without getting your screen dirty.
The scientists used two layers of silicone to ensure it looked like skin. Small wires are placed between the layers to use as sensors.
The next step the researchers are considering is to make it even more realistic by adding hair.