Calling all reading and cricket fans. How would you like to read books over summer and win prizes for it?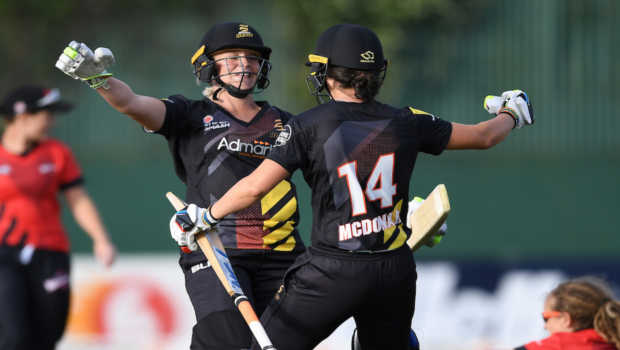 NZ Te Pou Muramura has joined forces with New Zealand Cricket's T20 summer tournament to get kids reading more over the holidays.
The Super Smash Reading Challenge is a brand new interactive website. Kids aged 5-14 are invited to register for free and choose their local cricket team to 'play' for.
To play, just log the books you read over the summer, and add a star rating and short review. A leader board keeps track of the Super Smash teams as they move up and down the rankings as books are logged.
Launched in October, the Super Smash Reading Challenge will run until the final T20 cricket game on 19 January.
It's already off to a good start, with healthy competition between teams. Currently, Wellington Firebirds are in the lead, with the Northern Knights in second place.
Paper Plus gift cards are up for grabs every day of the T20 tournament, and there are other spot prizes on offer, including signed sports gear.
The site also includes links to a parents' section with tips for encouraging reading at home, and other resources like posters to download and articles to read.
Another cool thing about the website is that you can look at the books that everyone is reading, and get some ideas for your next trip to the library. At the moment, books by JK Rowling, Dav Pilkey, Amelia Cobb and David Walliams are hitting it out of the park!
Sign up for the Super Smash Reading Challenge: reading-challenge.org.nz
Here is an example:
Kowhai Herangi, 7, is a reader from Newtown School playing for Wellington Blaze.

What do you like reading?
I like reading comics and chapter books with pictures. Like Diary of a Wimpy Kid.
Do you have a favourite author?
Dav Pilkey. I like him because he does Dogman, Captain Underpants and Super Diaper Baby.
What would you like to read over the summer?
I'm thinking about maybe the seventh Dogman, and maybe some more of Captain Underpants.
What do you like about being part of the Reading Challenge?
I like that you can get prizes and I'm going to give my Dad one of the cricket vouchers if I win one.