New Zealand sailors Peter Burling and Blair Tuke have won their fifth title at the 49er world sailing championships in Auckland.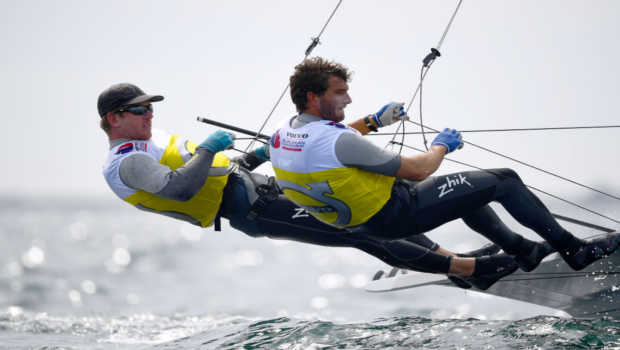 The pair had trouble on the final day and after the morning races, victory looked out of sight.
The Rio Olympic gold medallists had to deal with capsizes, broken equipment and a Did Not Finish in their races.
However, they fought back to finish fourth in the top-10 shootout. This was enough to win by six points overall.