International Bland, Dull and Boring Day was celebrated on the 9th August.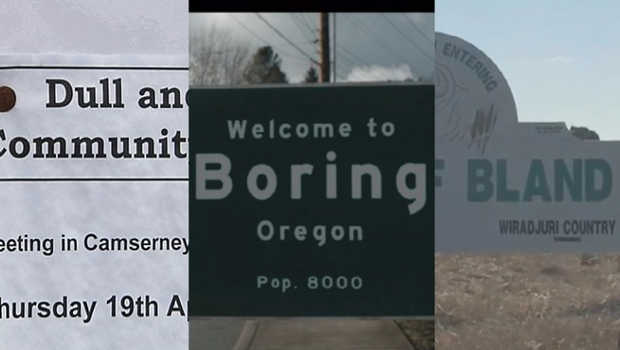 Bland, Dull and Boring Day celebrates the unofficial joining together of three places – the area of Bland Shire in Australia, the village of Dull in Scotland, and the town of Boring in Oregon, US.
It all started when Dull in Scotland linked with Boring in Oregon back in 2012.
Since 2013 the day has been a tourist attraction for all three towns.
The towns cannot officially be twinned due to having very different population sizes.
WHAT IS TWINNING OF TOWNS?
Many towns around the world are twinned with another town elsewhere in the world. Some might even be twinned with more than one.
The idea of twinning towns is to encourage tourism and cultural interests. It started after World War Two as a way to rebuild relationships between countries.