Egypt has opened a new pyramid for tourists.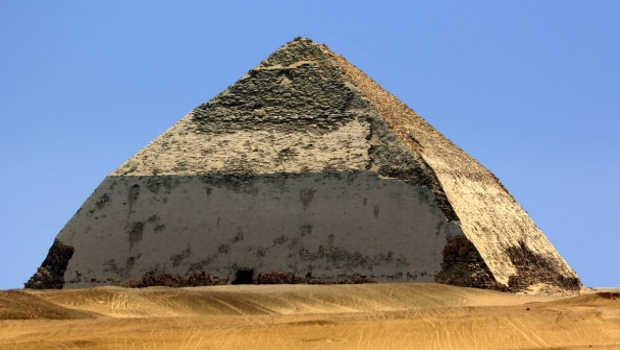 The pyramid is known as the "Bent" Pyramid and was built for pharaoh Sneferu.
The new site is a 101m high and is situated south of Cairo.
Tourists will be able to walk down a 79-metre narrow tunnel from a raised entrance on the pyramid's northern face. They will reach two chambers deep inside the 4600-year-old structure.
They will also be able to enter an adjoining 18-metre high "side pyramid", possibly for Sneferu's wife Hetepheres, opened for the first time since its excavation in 1956.
The "Bent" pyramid has an unusual appearance. The first 49 metres, which have largely kept their smooth limestone casing, are built at a steep 54-degree angle.