Australians have been flocking in their thousands to climb Uluru.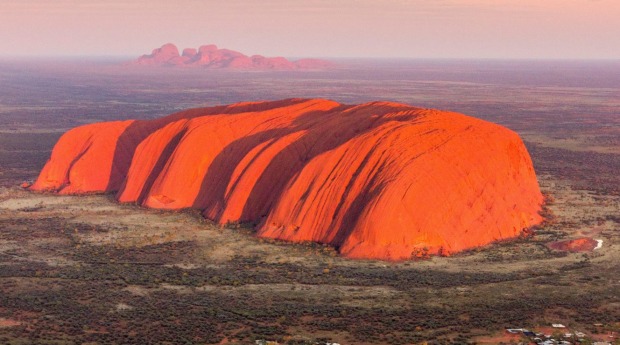 Locals have estimated that around 2000 people look to climb Australia's rocky red mountain each week.
Many are using the last school holidays before the world-famous Uluru climb closes on October 26.
The decision to close the walk was made by the Uluru-Kata Tjuta National Park Board.
WHAT IS ULURU?
Uluru, or Ayers Rock, is a massive sandstone mountain in the heart of the Northern Territory.
The nearest large town is Alice Springs, 450km away.
Uluru is sacred to indigenous Australians and is thought to have started forming around 550 million years ago.
Elevation: 863 m
Type of rock: ArkoseProminence: 348 m