An Australian woman was bitten on her bottom by a python while she was on the toilet.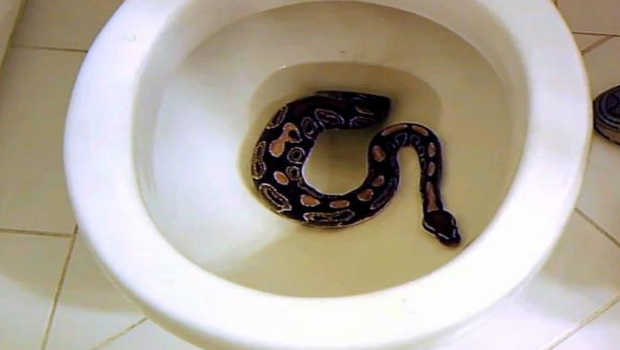 Helen Richards was going to the bathroom in her Brisbane home.
While on the toilet she felt something bite her, causing a moment of panic.
She initially thought it was a frog but after further investigation, she found it was a frightened Carpet Python in her toilet.
Ms Richards immediately called the snake catcher who safely removed and relocated the scared animal.
Thankfully we don't have snakes in New Zealand so dont have to worry about this problem.