ANZAC Day is one of the most important days on the New Zealand Calendar. It is a day for New Zealanders to commemorate those who fought in battle during the First World War, to mourn those who were lost, honour those who returned, and to acknowledge those who made sacrifices for our nation. It is a time to express sorrow, not to glorify war. Therefore, each year, April 25th is ANZAC Day, a public holiday for Kiwis to do exactly that.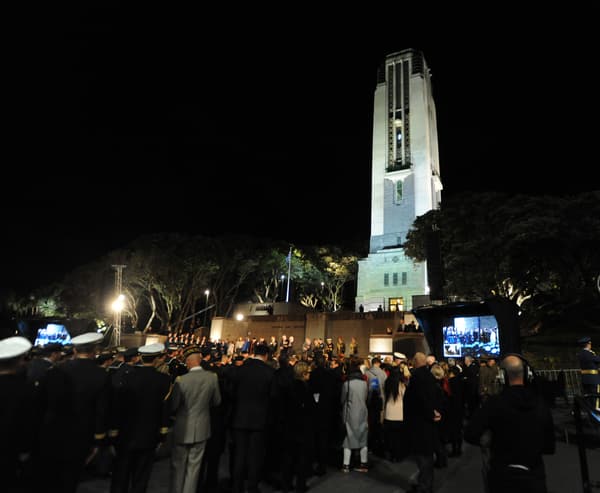 So why was it, that as I stood at the Dawn Service in Dunedin at 6am last year, I was not as surrounded as I have felt in years in the past. Dunedin is a "Student-City" but for the first time since moving here, I could notice a difference. Why was it that I felt that no one really cared it was ANZAC Day, they just cared it was a day off work? I was faced with the troubling question, that as we get further and further from the memory of the Great War, are we forgetting the reason and purpose behind Anzac Day?
I had spoken with many of my friends – in their late teens and early twenties – about their plans for ANZAC Day this year and no one really knows. While it may be a bit early, even the plan to attend a Dawn Service Parade would be something. Are we forgetting that we are not meant to view this public holiday as a "day off", but a day to commemorate those who sacrificed themselves in war.
Do we think that because the war happened years ago it doesn't affect the world today? Is it because we do not personally remember the horror, sacrifice and death of war? Do we not have to make an effort to think about those who have given us the freedom we have today? Is it possible that in the near future ANZAC Day as we know it will become less relevant?
Schools around the country place a strong emphasis on teaching about Anzac Day. At my old school it was a big deal – we wore poppies and we were represented at ANZAC Day Memorial Park Service in Tauranga by both students and staff. I know that other schools around the country consider it to be an important date also. So how do we forget this importance so quickly after we leave? Is it the duty of the school, the memory of older staff members, or the actual choice to remember this day honourably?
It seems to me that today we are more interested in a day off work or school than the true meaning of being part of the ANZAC History, and that's not a good change to society. I believe we need to make sure the importance of ANZAC Day and what it stands for is not lost on us as the younger generation. We should be the ones to keep the memory alive. Not only does this honour those before us, but it reminds us of the horrible things that can come from War and ensures we spend our whole lives avoiding another one beginning.
We have three weeks until ANZAC Day is here… Lest we forget, in simple terms, means we will not forget. So come on New Zealand, lest we forget.
Critical Thinking Challenges:
Why is it important that youth, not just adults, attend ANZAC Day?
What is the difference between remembering, commemorating and celebrating?
Do you believe it is still important ANZAC Day is celebrated when most of those who fought are not around today?
Practical Tasks:
Ask a parent how much they paid their respects to those who fought in the war, this ANZAC Day and on ANZAC day when they were younger?
Ask a grandparent about how their family's life was affected by the wars? It may be more than you think.
Research how ANZAC Day came to be and why it is still held today.