The All Blacks jersey for this year's World Cup has been unveiled.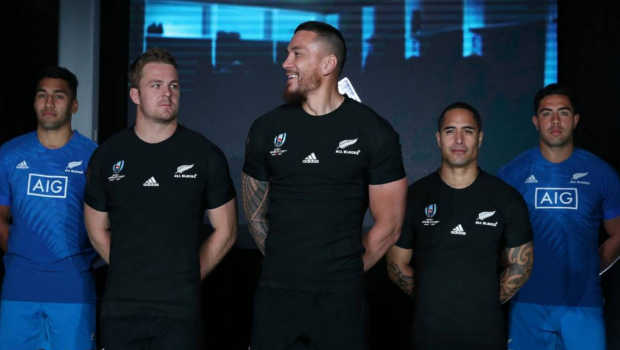 The jersey pays respect to both Maori and Japanese cultures.
Designed by company Y-3, it is a collaboration label between Adidas and legendary Japanese designer Yohji Yamamoto.
Yohji Yamamoto, who is world renowned for his striking, avant-garde designs, said "We wanted to create a jersey that brought together the Japanese and Maori cultures."
The design has hand-drawn koru and fern motifs in a celebration of Maori culture.
New Zealand Rugby's Kaihautu said: "The fern design represents the legacy of those players who have worn the jersey in the past, while the unfurling koru represents the younger players coming through – the All Blacks of the future.