World Rugby has announced that the 2020 Bledisloe Cup games between the All Blacks and Australia will be played on Play Station 4.
At this stage, the agreement is that both coaches will play each other over 3 test matches, played over 3days. The games will be played using the new Rugby 20 game which came out in January of this year.
All three games will be shown live on Sky Sport with Ian Smith confirmed as the commentator.

In a surprise move, both the New Zealand Rugby Union and Australian Rugby Union have agreed that the coach that wins two games will see his country declared the 2020 Bledisloe Cup champion.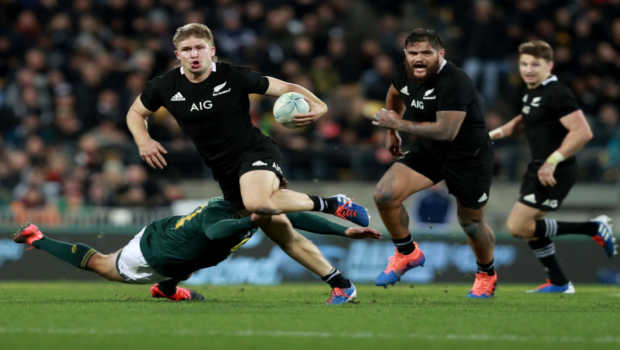 The move has meant that All Black coach Ian Foster's first game in charge as head coach will be slightly different than expected. Sources in his bubble say he has been training hard each day, learning the ins and outs of the game daily.
The move has excited All Black fans both in New Zealand and around the world. Many codes are considering using virtual games as a way of keeping their fans engaged during this time. V8Super cars have run events online and the Grand National, Britain's biggest horse race, is also being run online. At this stage, rugby seems to be ahead of the game.
Australian coach Dave Rennie is understandably anxious about the change of format. Speaking directly to Kiwi Kids News today he had this to say.
"I am extremely nervous. I have had to get my 14-year-old son to help me set up the Play Station in our house and I have only just worked out how to login by myself."
World Rugby will be controlling all 3 games. They are expected to announce, at their April 1st news conference, the usernames that both coaches would be using for the games.  
Dave Rennie will be playing under the username 'bumblingwallabies' while Foster has been given the username '2outof3aintbad'. Both are apparently references to their respective showings in last years Rugby World Cup.
As expected, the South African team were also given a special username for use later in the year. Their name – 'winningtheworldcupbutnotbeatingtheallblacksdoesntcount' – will be used when they play in the Virtual Rugby Championship later in the year.