Nasa have released information that pinpoints the 796 items humans have left on the moon.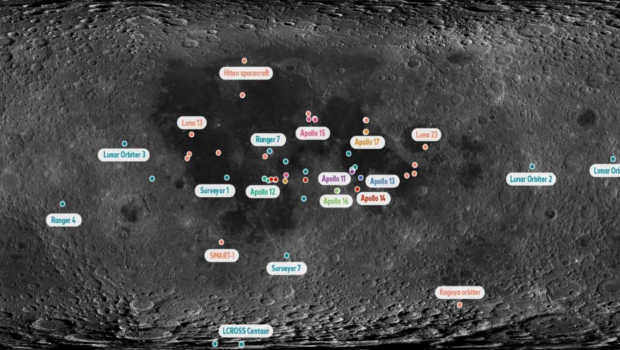 The official NASA Catalogue of Manmade Material on the Moon lists the objects. It states that 765 are from American missions.

Some of the items are as small as a pair of nail clippers, others consist of entire rovers and probes that long ago crashed into the surface.
Each dot on these maps represents one major item, and they're not to scale. The image is deisgned to give people a sense of just how much we've left behind.
Each of the missions also took samples and performed scientific experiments on the surface. That means there is a lot of science tools that were left behind.