Have you ever locked your parents phone or iPad when you've been allowed to play on it?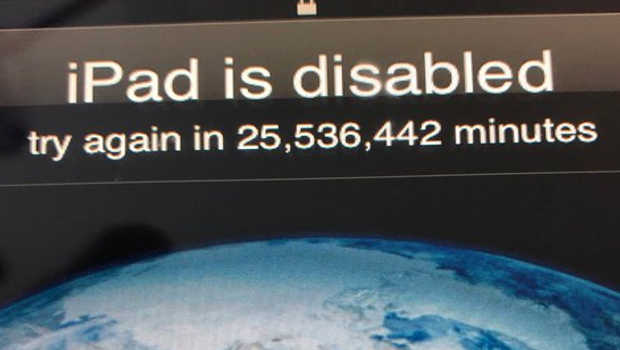 Well, a 3 year old has disabled her dad's iPad for 25,536,442 minutes. That equates to 48 years!!
An iPad lockout occurs whenever someone repeatedly tries to enter the wrong password. The more times an incorrect password is entered, the longer the lock-out time.
Apple says you need to perform a restore to use the device again.
I don't think that 3 year old will be left alone with the iPad again.