A Seattle woman has celebrated 103 years of life by going skydiving.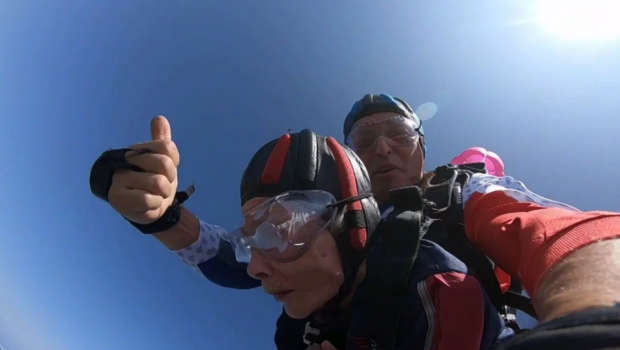 The successful jump means that Kathryn Hodges has set a new Guinness World Record for being the oldest female tandem skydiver.
Kathryn was strapped to a Skydive instructor when she jumped out of a plane 10,000 feet over Snohomish County. Her family watched on below.
Warren Hodges, her son, suggested the Guinness attempt to his mother. Evidence from Hodges' jump is being submitted to Guinness for official recognition.