A 100-year-old fruit cake will go on display in the Canterbury Museum this week.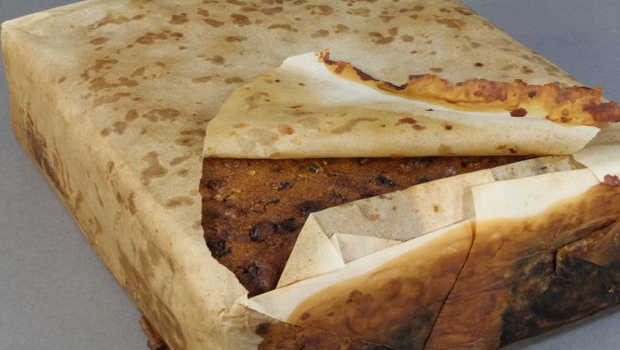 The fruit cake fruitcake will stay in the museum before it is sent back permanently to the frozen continent. The exhibition will run from 18 May until 13 October.
The cake was found at Cape Adare and is thought to be from Captains Scott's Northern Party (1911).
In 2016, a team from the Antarctic Heritage Trust started a long process of conserving items from Antarctica hut that had been left.
The exhibition at Canterbury Museum, called Breaking the Ice, will predominantly tell the tale of Carsten Borchgrevink's Southern Cross expedition.
The cake is believed to have been brought to Antarctica in 1911 by Scott's team, and in order to preserve it, the cake it will remain safely shut inside its tin.
When the cake was found by conservators in 2017 the team said it was in "excellent condition" and smelled edible, although the tin was rusted.