When McDonald's closed all its restaurants in Iceland in 2009, one man decided to buy his last hamburger and fries.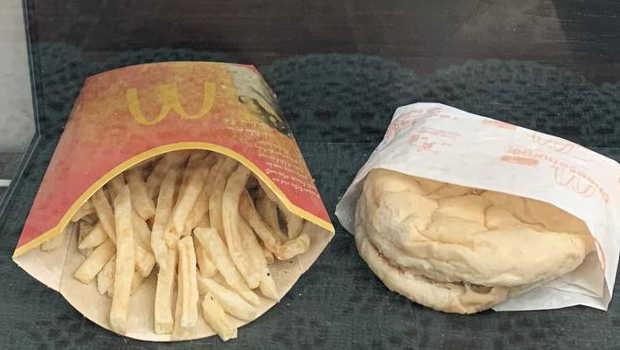 But rather than eat it, he has kept it …. for 10 years!!!
"I had heard that McDonald's never decompose so I just wanted to see if it was true or not," Hjortur Smarason said.
This week, it's 10 years since the seemingly indestructible meal was purchased, and it barely looks a day older.
The burger is on display in Snotra House, a hostel in Thykkvibaer, southern Iceland. People from all around the world come to visit the burger, and the website receives up to 400,000 hits daily.
Mr Smarason is far from the first person to try this experiment with McDonald's food.
Famously, Karen Hanrahan bought a hamburger in 1996 and 14 years later was claiming it looked no different than on the day she'd bought it.
In 2010, New York photographer Sally Davies bought a Happy Meal and took a picture of it daily for six months.
She claimed it didn't rot, smell bad, develop maggots, or indeed show any sign of going off.